More Access to Your Money
Debit and ATM cards are a convenient way to access your money.
Cards Offered
Mayville Savings Bank offers MasterCard debit cards, which can be used at any location that accepts MasterCard. A debit card is used to make purchases with your checking account. You can also withdraw cash or transfer funds at an ATM.
We also offer an ATM card that allows you to withdraw cash from your account 24/7 across the nation. Use the ATM Locater here: www.shazam.net/atms/
Debit card purchase limit: $1,500.00 per day
ATM withdrawal limit: $300.00 per day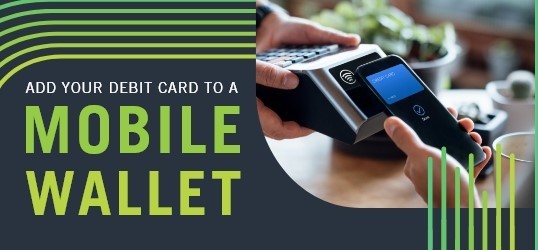 Card Support
To report a lost or stolen debit / ATM card or to report a suspicious transaction, please call 920-387-2310 during regular business hours or 1-800-383-8000 after hours.
To change your PIN, you will need to obtain an EZ PIN Reference Number by calling the bank at 920-387-2310 during regular business hours.

Travel with your card
If you are travelling and plan to use your debit card, please call 920-387-2310 during business hours to place a travel note on your card. If you have the Shazam Brella app, you can create a travel notice there instead.

Debit Card App - Shazam Brella

Maintain control of your debit card with the free Shazam Brella app.
Shazam Brella is an added layer of security to help fight against debit card fraud. It's available for smartphones and tablets as well as any home computer with an internet connection.
With Shazam Brella, you can instantly:
Block and unblock your debit card if it is lost
Locate ATMs nationwide
Check your account balance
Submit travel notices
You can also receive alerts via text and/or email for the following:
Purchases that exceed your defined limits
Suspicious or high-risk transactions
Card-not-present purchases made over the phone or Internet
To register, you will need your full debit card number, expiration date, and PIN. After accepting product terms and conditions, you will set up a profile including user name, password, and email address. Once logged into Shazam Brella, you will see balances and have access to several options - including setting up alerts and blocking your card.
Download the mobile app through the Apple iTunes App Store or Google Play Store.
Learn more at www.shazambrella.net.
Mastercard Identity Check
Keeping your account safe and secure is our highest priority. We continue to partner with SHAZAM, our debit card processor, to implement additional authentication known as Mastercard Identity Check.
Effective August 8, 2023, when using your Mayville Savings Bank debit card for an online purchase, you MAY be asked to identify yourself by receiving a One-Time Passcode (OTP) via text message. You will enter this code on the checkout screen. If you have any questions, please call 920-387-2310 during regular business hours for assistance.